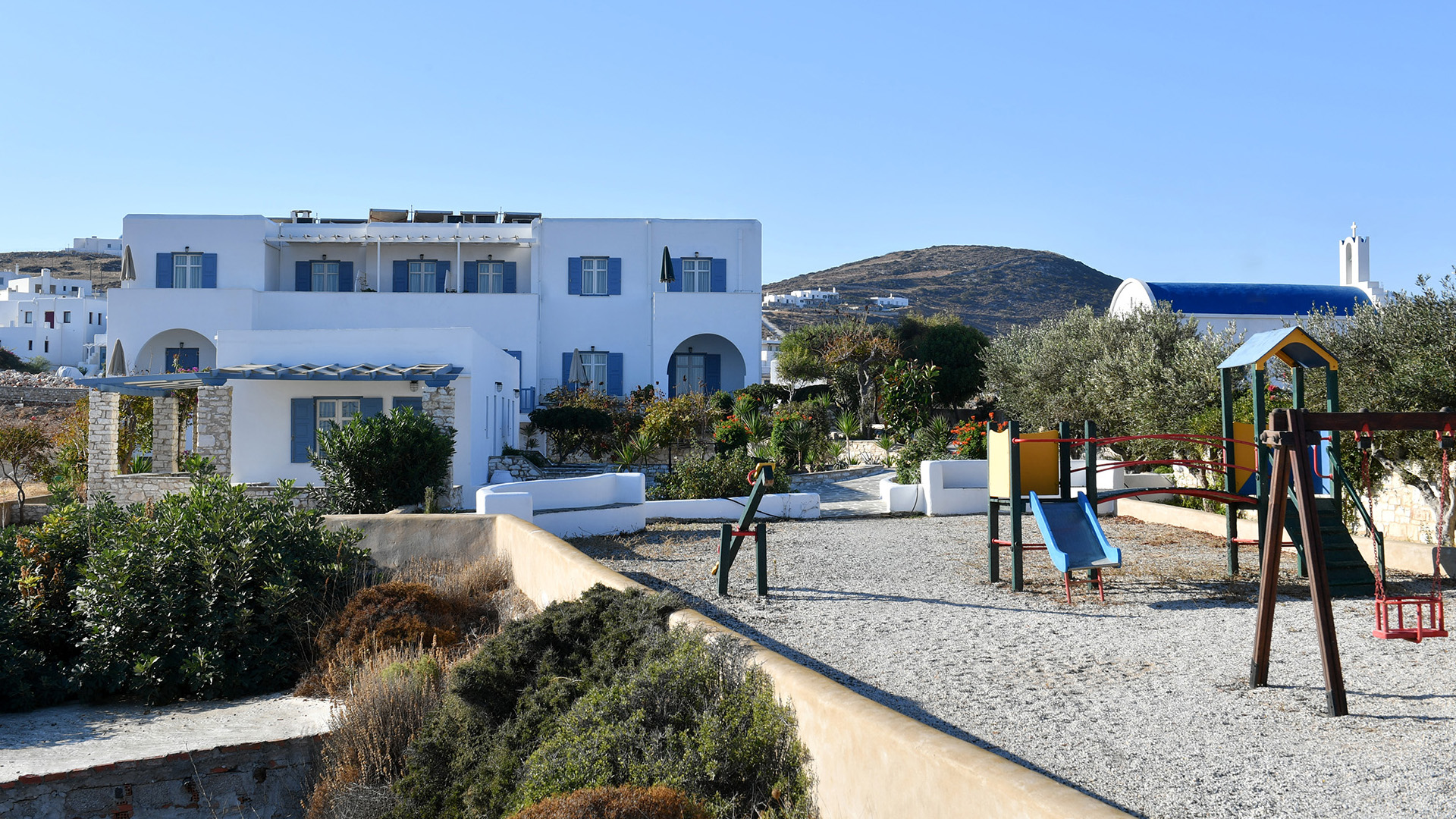 Facilities & Services
Kalypso Apartments is a blend of comfort, design, inspired hospitality and genuine service.
Designed to meet every need and desire of guests, it features traditional architecture, contemporary interiors, and stunning amenities and services.  Premises that surround guests with a feeling of intimate comfort and a liberating sense of space reflecting a sophisticated escape.
Reserved for those who seek the finest experience possible, the complex is exceptional in every way. A getaway in Paros situated at an idyllic location, offering tranquility and a peaceful state of mind.
Garden
Free Outdoor Parking Area
Free Wi-Fi
FREE sunbeds at the open space around the hotel premises
Beach Towels*
Playground
Rent a Car Arrangement
* All the services signed with asterisk (*) are provided at extra cost