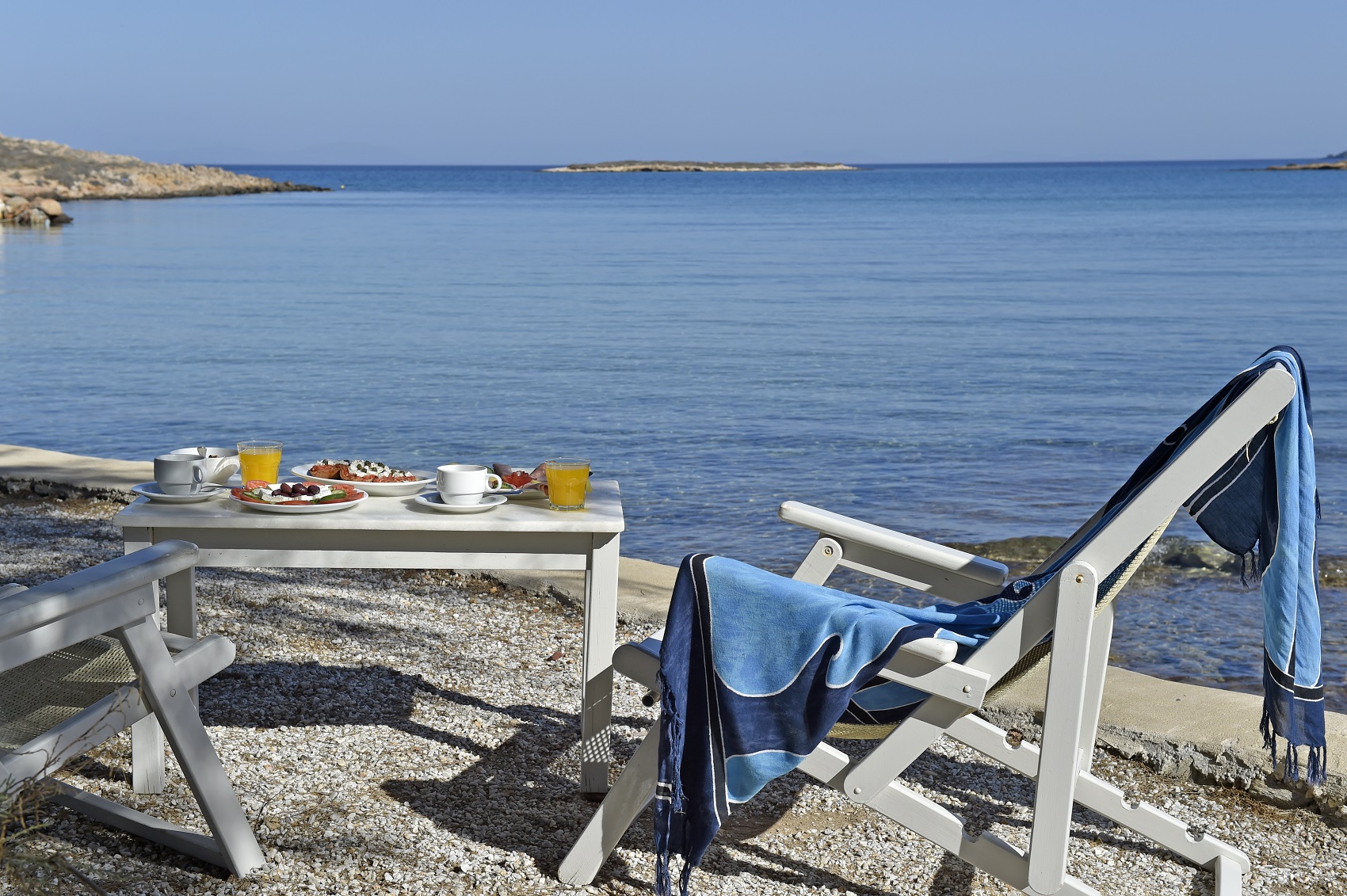 Τοποθεσία
Το ξενοδοχείο Καλυψω και οι βίλες μας βρίσκονται στη Νάουσα της Πάρου, λίγα μόλις μέτρα από την παραλία των Αγίων Αναργύρων και 500 μέτρα από το κέντρο και το γραφικό λιμάνι. Εκεί μπορείτε να βρείτε διάφορες επιλογές από εστιατόρια, καφετέριες, μπαρ, κλαμπ, μπουτίκ, καθώς και υποκαταστήματα τραπεζών και ταχυδρομείο.
Θα εντυπωσιαστείτε από περιβάλλον μας δίπλα στη θάλασσα, το οποία μπορείτε να απολαύσετε από νωρίς το πρωί έως τις βραδινές ώρες σε άνετες ξαπλώστρες. Ο αμμώδης παράδεισος των Αγίων Αναργύρων είναι ακριβώς δίπλα, αν θέλετε να κάνετε μια δροσιστική βουτιά στη θάλασσα.
Νάουσα Πάρος
[:en]Explore the picturesque Naoussa of Paros
Naoussa is a perfect jewel on Paros Island, characterized by its enigmatic charm and cosmopolitan elegance. It is located in the northern part of Paros Greece, 11 km from the island's capital of Parikia. It is built amphitheatrically along the lovely, little, quaint harbor dotted with colorful fishing boats and a Venetian castle, built in the 14th century.
What makes Naoussa so charming is how it has withstood the test of time, maintaining its traditional character and authentic style. Its picturesque whitewashed houses and chapels, narrow, labyrinth-like cobblestone streets and its natural beauty captivate the eyes of each and every visitor.
Swimming, sunbathing and water sports for exceptional Paros Holidays!
Naoussa boasts stunning sandy beaches, where visitors can swim any time of the day, sunbathe and feel the caress of the sea breeze. Some of the best loved beaches are Agioi Anargyroi, Mikro Piperi, Megalo Piperi and Laggeri, which are ideal for those seeking a tranquil place to enjoy the sea and sun during their holidays on Paros Island.
For those who prefer crowded beaches with bars and water sports, one can choose between the beaches of Santa Maria and Monastiri. The well-known beach of Kolymbithres challenges all the senses with its windswept and sea-swept rock formations and its crystal-clear waters.
Paros is an excellent destination for watersport enthusiasts and especially for those who enjoy windsurfing & kite surfing, due to the ideal weather conditions on the island as well as its crystal clear waters. The most popular beaches for windsurfing are Chrissi Akti, Nea Chrissi Akti, Santa Maria, Pounta and Tsoukalia. Other watersports you can enjoy during your stay in Paros are waterskiing, sailing, diving and wakeboarding – a real challenge.[:el]The Kalypso Hotel and Apartments Complex is located in Naoussa Paros, just 500 meters from the center and harbor of the picturesque town. There you can find several choices of interesting restaurants, cafés, bars, clubs, boutiques, as well as bank branches and a post office. Our hotel is situated next to the popular Agioi Anargyroi beach, while the Apartments Complex is situated just 450 meters from it.
At the entrance to the small harbor, there is the Venetian castle, which was built in the 14th century. This beautiful town has something special and unique about it that will seduce you from the very first moment. The combination of authentic Cycladic identity and narrow cobblestone streets create images that will relax your mind and make you experience the pure summer essence of the Cyclades.
In Naoussa, there are two museums that you can visit during your stay there. The Folklore Museum, where you will see a remarkable collection of traditional costumes from all over Greece and the museum of Byzantine and Post-Byzantine art that houses important exhibits.[:]