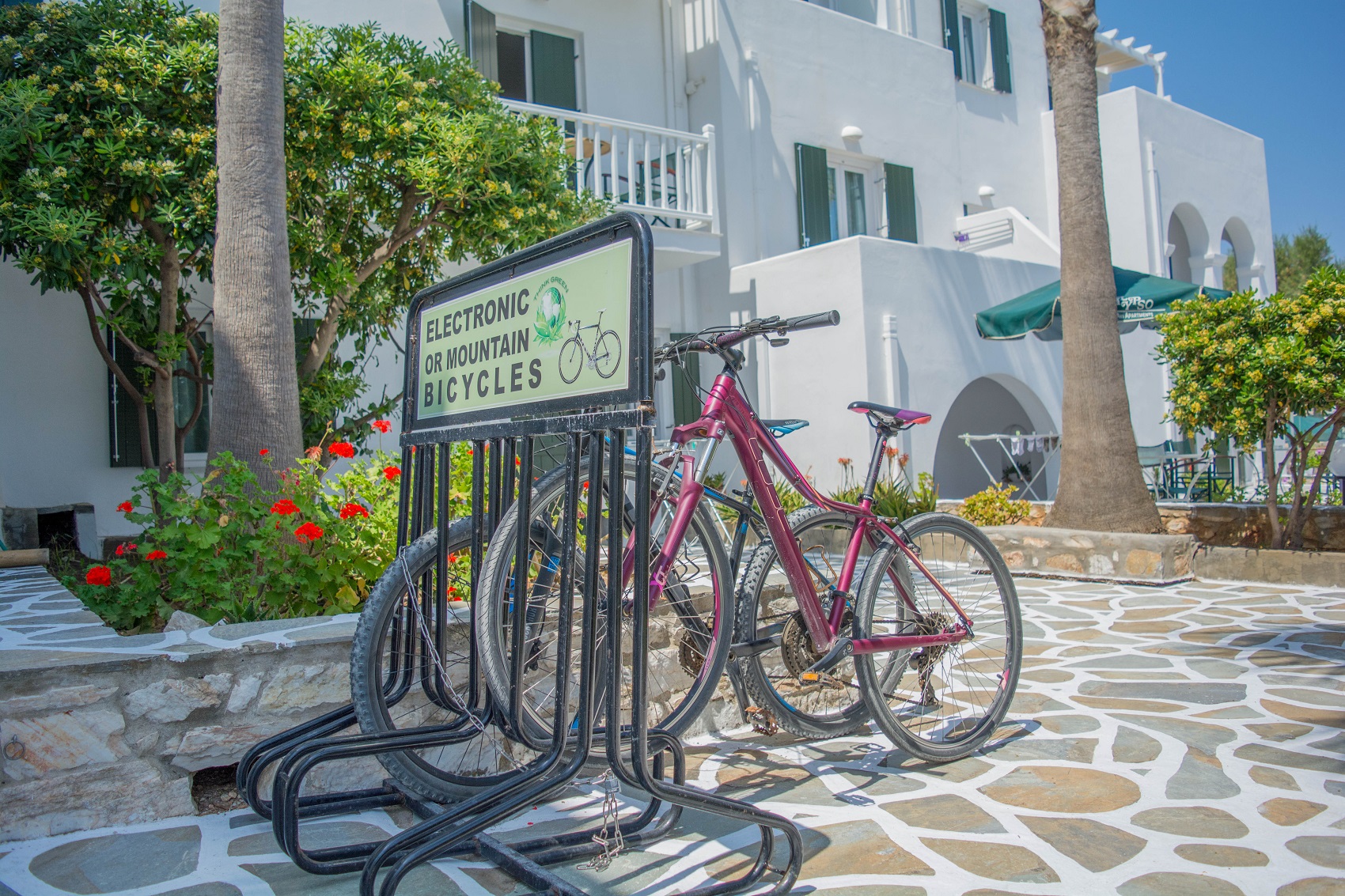 Facilities & Services
Kalypso Hotel is a celebration of the quintessential Paros lifestyle – one where indoor and outdoor are seamlessly intertwined.  Accommodations feature panoramic views from the mountainous inland to the golden sandy beach. While a vast range of amenities and hospitality-style services combine to create an unprecedented island experience.
Designed to meet every need and desire of guests, it features traditional architecture, contemporary interiors, and stunning amenities and services.  Premises that surround guests with a feeling of intimate comfort and a liberating sense of space reflecting a sophisticated escape.
Reception Area
Lounge
No-Smoking Breakfast Room
TV Area
Facilities for People with Special Needs
Free Outdoor Parking Area
Garden
Entertainments area with a library and internet access (payable)
Free Wi-Fi
Internal Bar, also serving various snacks
Manicure – Pedicure Services*
Hydro-Massage*
Massage*
Sauna*
Gym
All hotel's public areas are fully A/C
Outdoor sunbeds
Beach Towels*
Rent a Car Arrangement
Luggage service
Select pillows from different types of pillows as well as hypoallergenic
Satellite TV in the rooms
Ability to add a baby bed
Wake up service
Breakfast Buffet
Breakfast can be served in the rooms
Buffet breakfast with Greek local products
Breakfast time 7:45 to 11:00
Room Service (Roma service): 08:00 - 20:00
Early breakfast service
Deliver meals or breakfasts to customers in special packages upon request.
Airport shuttle service, port, station
Replacement of towels upon request upon payment